Coaches at all levels play a crucial role in ensuring that football is an enjoyable experience for everyone, as well as laying the foundation for the development of better players. Below is a list of our coaches for 2019.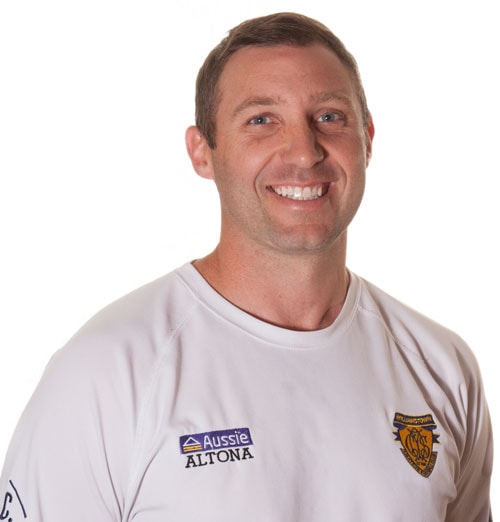 Senior Coach
MATHEW MONTEBELLO
Having previously played VFL football with Williamstown, Mat joined the CY's family after a long senior career at Spotswood FC. A 2-time premiership player at Spotswood, Mat was named the Captain of the decade. He is passionate about using his footy life experience to build a CY's football club that is committed, respectful and united. 
Mat is Williamstown CY's Senior coach and also holds the role of Director of Coaching. Recently he also held the same position at Williamstown Juniors FC in which he set up the clubs first coach and player development program.
In 2011 Mat commenced coaching career at CYs taking the reins of the newly formed U18s team. In 2012 Mat coached the U19s while taking on role of Head of junior development and oversaw U18s. Mat was also a part-time coach at Williamstown VFL.
In 2013 Mat was appointed CYs senior coach and the title of Director of coaching.
In 2014 Mat lead the senior team to their first VAFA Division 1 premiership resulting in the clubs promotion to the Premier divisions for first time in club history.
In 2016 Mat presented at the AFL Coaches Conference in Perth on the matter of establishing club culture and coach and player development at grass roots level.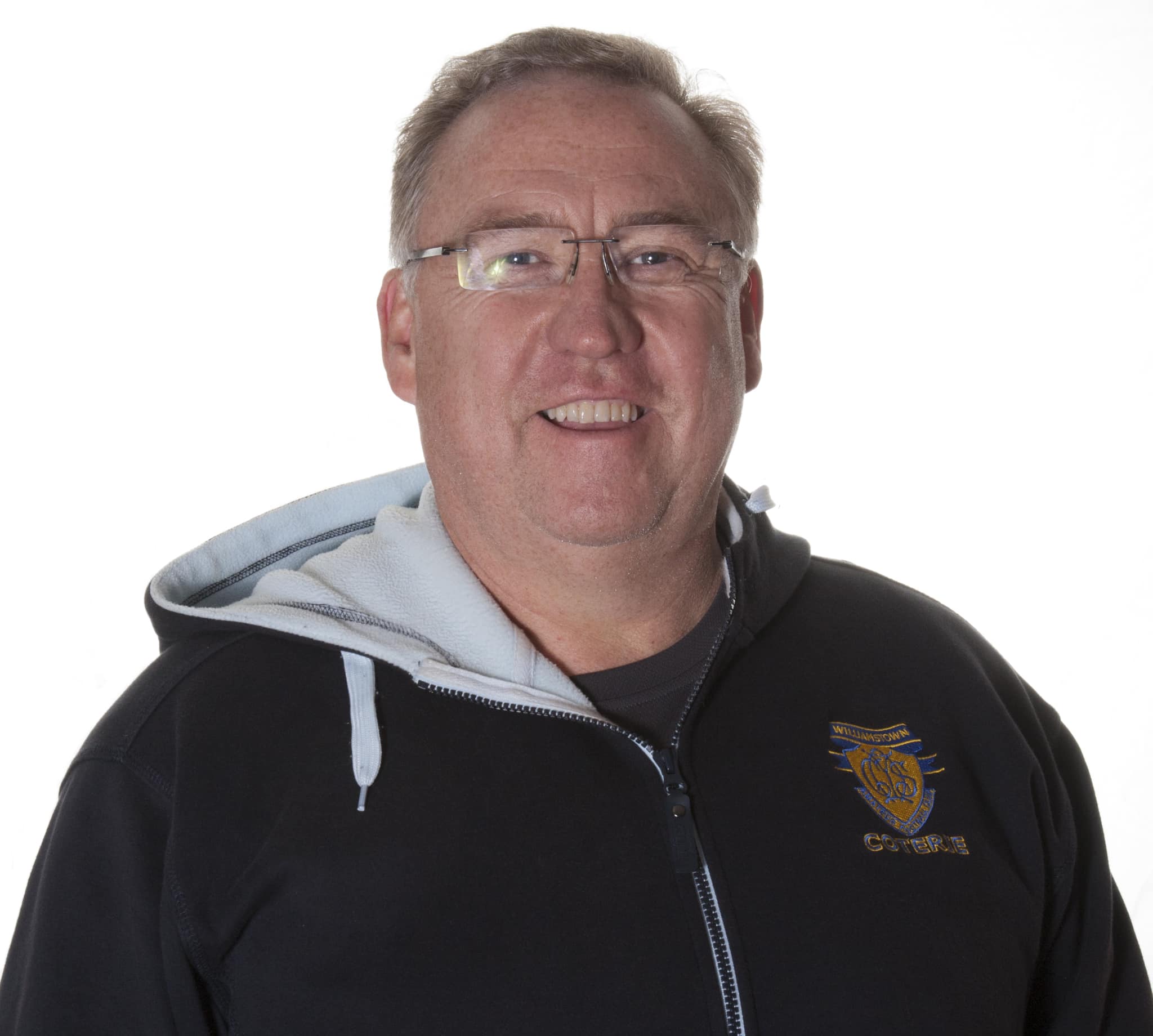 Assistant Coach - Midfield & Chairman of Selectors
MICHAEL JOHNSTONE
Michael joined the CYs in 2013 as a senior assistant coach and chairman of selectors. Jobbo as he is warmly known by continues in this role in 2019, working closely with the midfield while always looking to develop young up and coming CYs stars.
Jobbo was a big part of our 2014 Senior Premiership win, with his son Tom being a key contributor and taking out the 2015 Fearon Medal.
Jobbo's work in pre and post game analysis sees undertake a huge amount of work in opposition analysis in preparation for each game.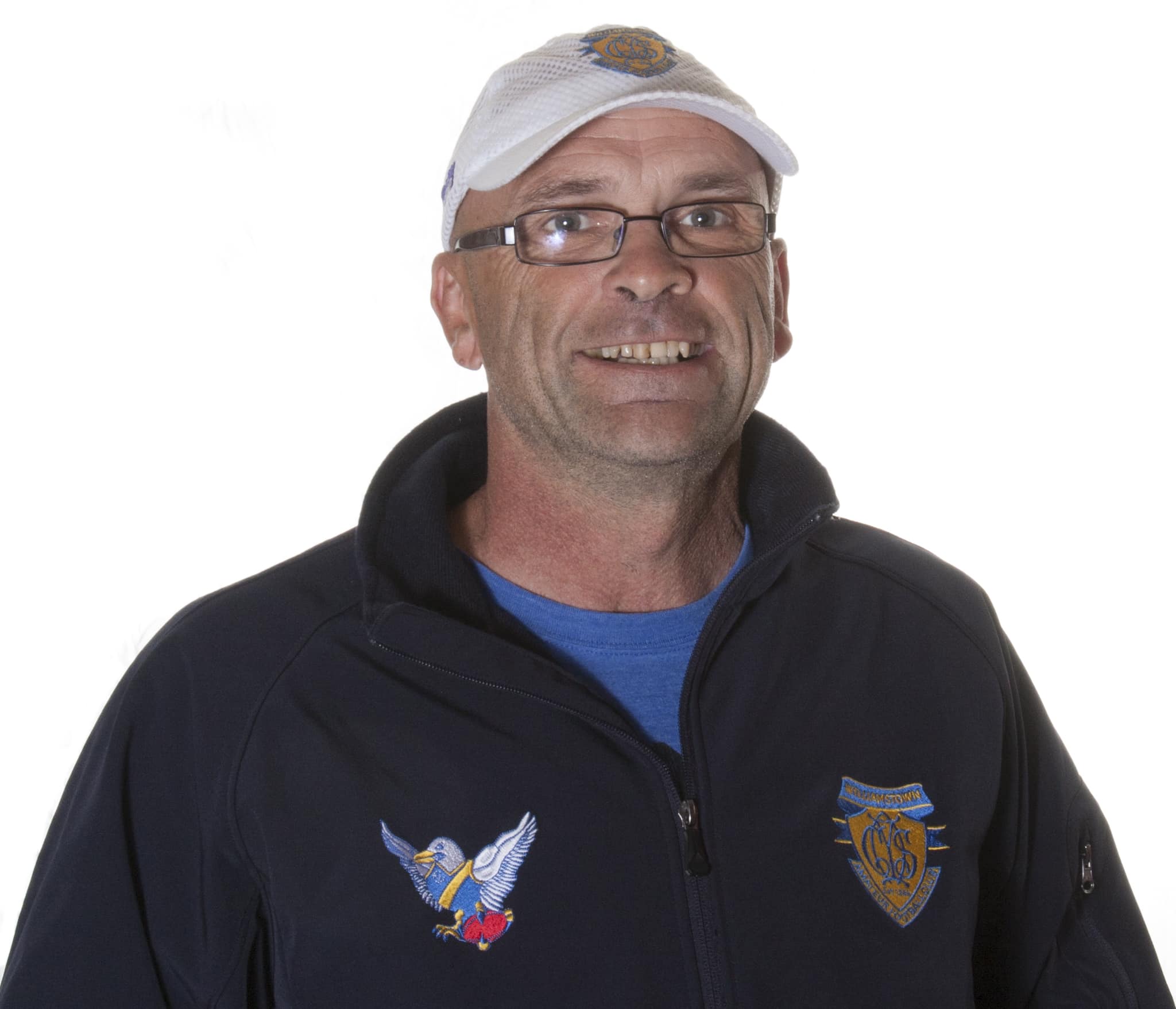 Assistant Coach - Backline
DAVID ACKERLY
Dave comes to CYs with outstanding football knowledge and experience. Having played at the highest level, Dave's return to grass roots football sees his journey make a full circle.
After playing his junior football for Altona North- Brooklyn, Dave made his VFL debut in 1979. He went on to win 2 Best and Fairests in 1980 and 82, while also playing a total of 138 senior games as a backman. In 1983 Dave moved to Sydney, but left in 1986 to return home and play for North Melbourne, where he played another 53 Senior games. On top of all this, Dave represenetd Victoria in the 1984 State of Origin Series, playing along side the likes of Daicos, Williams, Madden, Watson and Doull, to name a few. In 1990 Dave retired from AFL Football and played a further 2 years for Williamstown in the VFL.
After his playing career, Dave coached for 3 years in the mid 90s for the Oakleigh Chargers in the TAC Cup before coaching at school. In 2004, Dave then took up coaching for Willy Juniors in U/11 and U/12 in 2005. Players from those teams who are currently with CYs today include, Russel Ackerly, Nic Holdsworth, Tim Murphy, Nick Blackney, Joel Hogarth, Ryan Joy and Robbie Chan.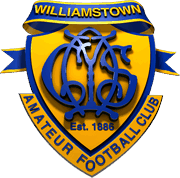 Assistant Coach - Forward Line
ROSS CASSIDY
Before joining Williamstown CYMS as a player in 2009, Ross has played at a few different clubs throughout his playing career. He spent his Junior years playing at Altona where he won a best and fairest and League best and fairest in the U/18s. Moving to Spotswood to play the majority of his senior football, Ross also spent a year at Williamstown VFL, where he developed a relationship with Coach Matthew Montebello.
In 2009, Ross joined the CYs as a player where he played for a couple of years, before moving on to coach the unders from 2012-2013.
In 2018 Ross will be in charge of the Forward line.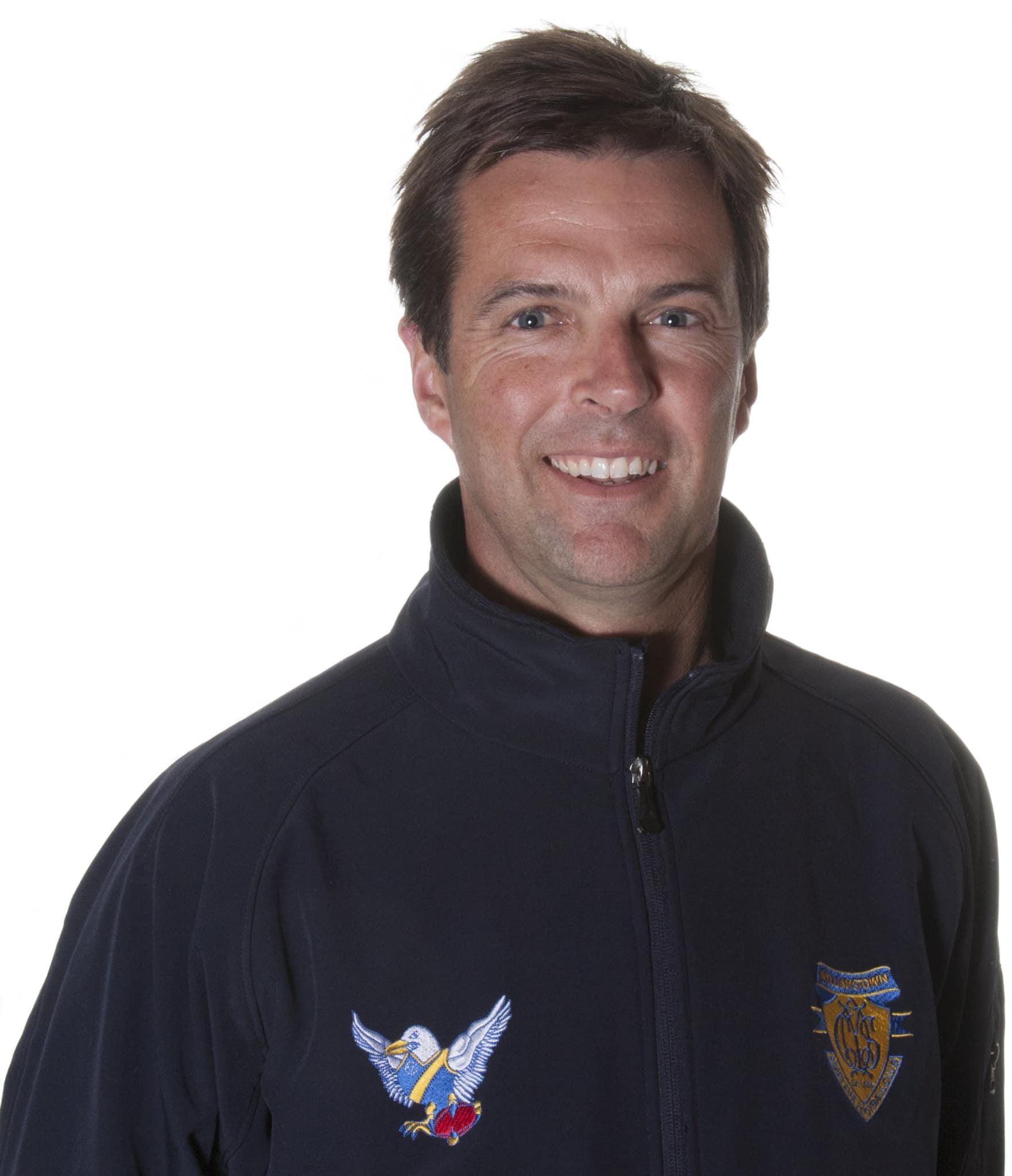 Game Day Manager
DENE MACLEOD
Dene has been a permanent fixture at the club since 1990, when he followed CYs luminaries in the likes of Andy Featherston, Grant Case and Tim Ferris to the club to play in the now defunct F grade of the VAFA. Dene went on to play 220 games over 13 seasons for the club, the last 4 years as club captain.
Finishing season 2002 with a broken wrist and needing knee surgery, coaching looked like a good idea and Dene duly coached the senior side for 5 years from 2003-2007. The final year saw the arrival of twins and therefore a good time to take a step back from the head coaching gig. As an Assistant Coach to the returning messiah Alan Elliott, the club won back-to-back premierships in 2008-09, and Dene has remained an Assistant Coach since, under Alan, Ian Rickman and now Mathew Montebello, where he manages the board and rotations as Game Day Manager.
The three senior premierships under Alan Elliott and Mathew Montebello were especially pleasing, given Dene's 0-5 record in Grand Finals as a player in an era where the club fell just short on the big occasion in 1990-91, 1996 and 2000-01.
Off-field Dene is President of the Williamstown CYMS FC Coterie, a group that he founded in 2008 and one that has raised over $300,000 for the football club.
Aside from the aforementioned premierships, some of his proudest moments were being awarded Life Membership of the club; being named a member of the modern era of the Team of the Century; and being awarded the VAFA Certificate of Merit for outstanding services to club and competition over a sustained period of time.
In his spare time he coaches at Williamstown Juniors FC  and occasionally looks after his 4 children.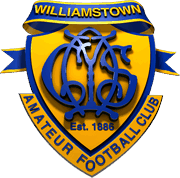 Cam started his football career in the juniors at Altona. He then joined Spotswood to finish off his junior career before commencing with the Spotswood seniors, where he achieved both personal and team success.
Living in London Cam had some success playing for the West London Wildcats, this stint of football was so memorable that his own brother forgot about it when preparing this bio. Cam assures us that the quality of football in London was high.
He joined Willy CYMS following the appointment of his former Spotswood team-mate Monty as senior coach in 2013. Cam was an immediate success at the football club providing experience as a utility across the ground. He was a key player in the 2014 D1 Premiership win over Therry Penola, which remains his most proud footballing achievement.
His coaching career although short began with a development role at Geelong Ammos in their Premiership Colts team. Last year he was assistant coach in the CY's Reserves team. Cameron is a Williamstown local and has great pride in the area and it's people. Moving into a co-coaching role in 2018, the club is excited to see his continued growth as a coach as he brings his innate
game sense and ability to teach and develop not only the reserves but all players at the club.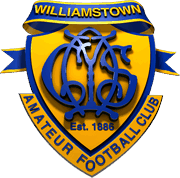 Reserves Co-Coach
Steven Puhar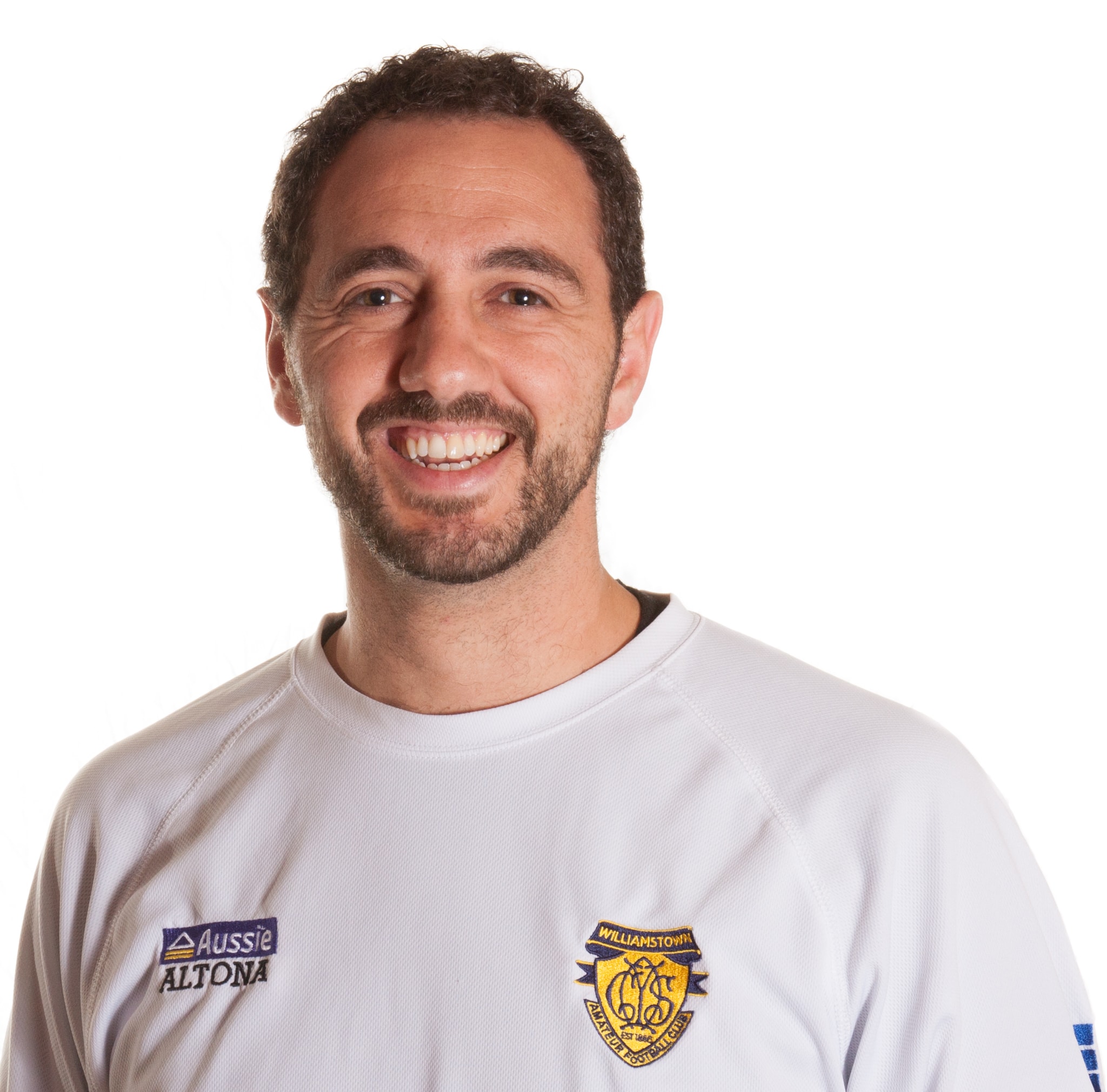 Under 19's Coach
Con Terzoglou
Con joined the CYs family in 2014 as the Under 19s Coach and has stayed in that role since he has come on board. Working closely with the Colts Coach and the Senior Coach, part of Con's role is developing and creating a learning environment for our Underage group.
After a long junior career at the Werribee Districts FC, Con's coaching career commenced by overlapping with the end of his playing career as he player-coached at the Hawthorn "Spartans" in his final playing years. After 2 consecutive Grand Final appearances, Con's final match as a player-coach resulted in a premiership which was the fitting way to hang up the boots and concentrate purely on coaching a new group.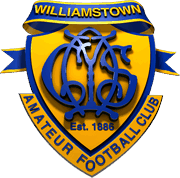 Under 19's Colts Coach
Marty Bokma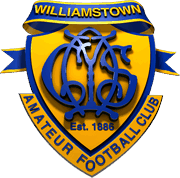 Thirds Coach
David DiGenova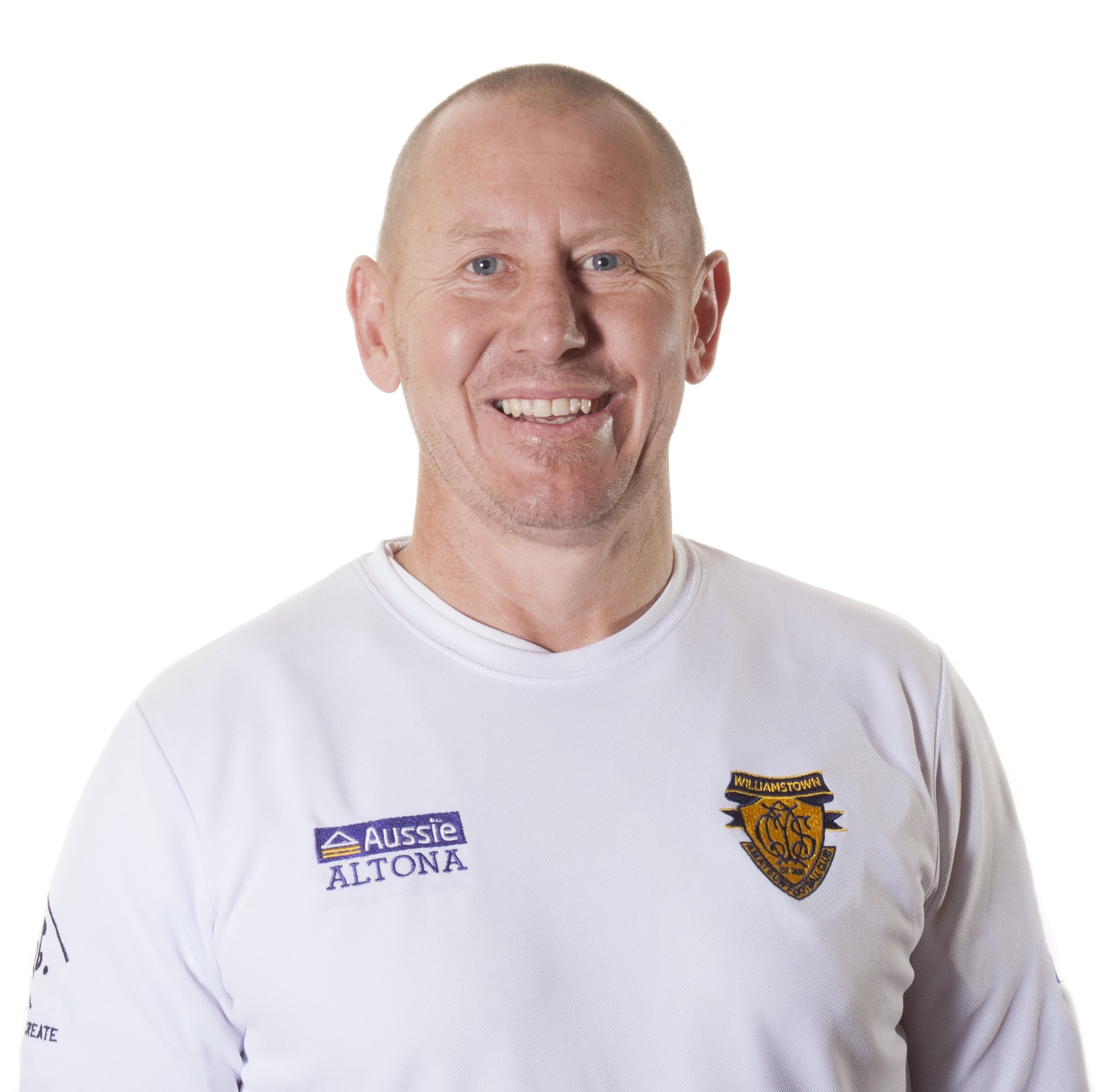 Fourths Coach
Matthew Wynd
Wyndy joined CYs in 2013 after an extensive playing and coaching career.
Before Wyndy joined Williamstown CYMS he has been involved in many other clubs both in a playing and coaching capacity.
These club included playing at: Epping FC, Assumption, Warnambool, Tuggeranong Cowboys (Canberra,) Box Hill, Spotswood and of course Williamstown Super Rules from 2008-2014.
Coaching at: Spotswood (2 flags and a Preliminary Final.)
He was also involved with the Spotswood Commitee from 2001-2004, in which he was general manager in 2004.
From 2005 - 2007 Wyndy joined Werribee VFL as the operations manager aswell as a board member and from 2008 - 2009, moved across to Williamstown VFL as a board member.
Since joining Williamstown CYMS as Reserves coach, Wyndy has taken the boys to 2 finals campaigns, narrowly missing a third after needing to score 45 goals in the last game of the 2013 season to make finals, only to fall short by 5 Goals and finally winning the Premier C 2016 Reserve Grand Final, to be the first coach in CYMS histroy to win a premiership in Premier C.
Wyndy has also helped out massively from a offield perspective since coming to club, not only sponsoring the club through his business Aussie Home Loans Altona, but also organising many successful fundraising events that have become an important part of our clubs success and Social Calendar.
In 2017 Wyndy achieved back to back flags in Premier C, coaching the Thirds to their first premiership and having coached the Reserves to their premiership in 2016.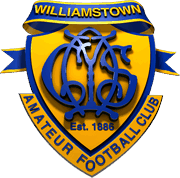 Assistant Coach - Thirds
Bradley Gatt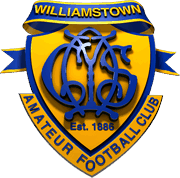 Womens Coach
Lawrence Henry
Lawrence joined the club in the early 2000's and played his first senior game in 2005. He played in reserves premiership teams in 2008, 2009 and 2016 and in the 3rds premiership team in 2017. A premiership specialist you might say.
The Henry Family's involvement with the club goes back to 1970 when his father Dan and brother John joined the club, and they were followed a couple years later when another brother, Tim, joined the club. They played through a golden era for the club and all of them played in senior premiership teams, John in 1970, 72, 73, 77 and 84, Dan in 1972, 73 and 77 and Tim in 77.  Three brothers playing in a premiership team, 1977, was a unique event for the club.
In addition to a decorated playing career, Dan coached the club in 1981-83 and was president 1984-87 and was awarded Life Membership.
Lawrences' brothers, Fletcher and Fraser, have both played for the club also.
Lawrence continues the family tradition of giving outstanding service to the club as he continues the role of coach of our senior women's team.