The Williamstown CYMS Football Club are proud to announce the launch of a second senior women's team, the Seagals Reserves, slated to make their inaugural appearance on the field in the 2024 season.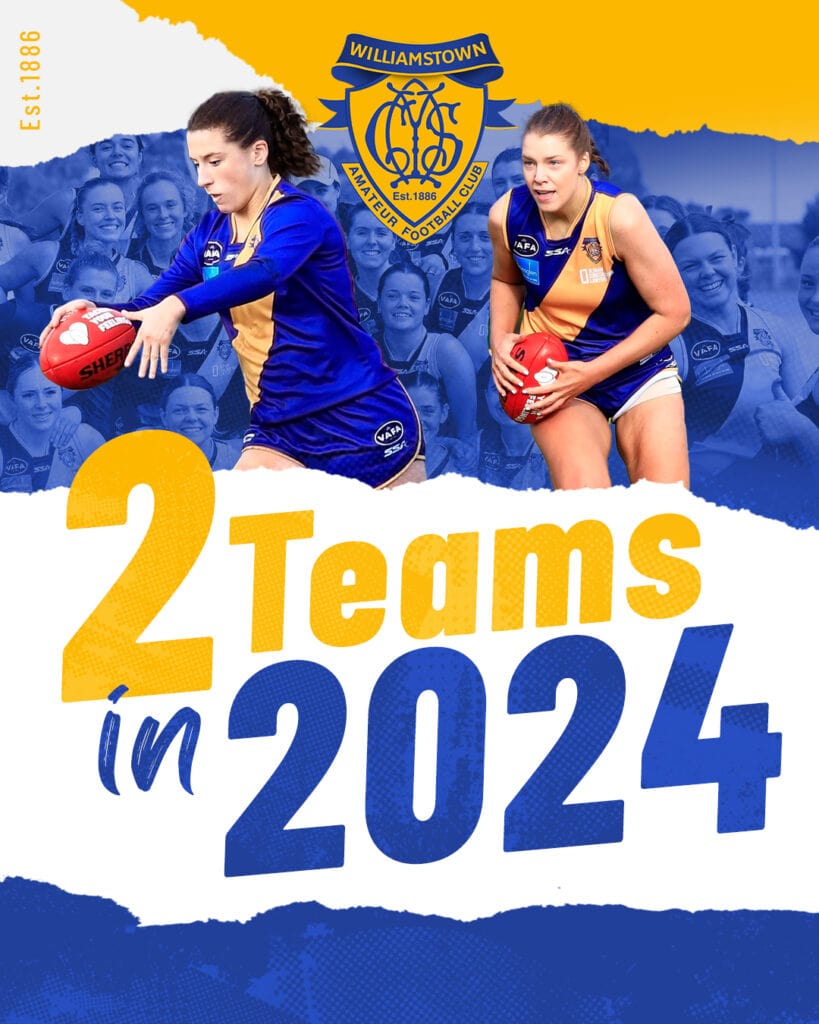 Since their trailblazing debut in 2018, the Seagals have firmly established themselves as a team on the rise in women's football across the western suburbs, consistently leaving their mark on the Victorian Amateur Football Association (VAFA) landscape. Building upon the accomplishments of the last six seasons, including four finals campaigns, a Grand Final appearance in 2019, and clinching the minor premiership title in 2023, the Seagals continue to etch their legacy onto the CYs history books.
This watershed moment will see the Seagals ascend to the premier divisions of the VAFA, ushering in a new era of excellence for women's football in Williamstown and the west. This expansion not only underscores the Seagals' commitment to nurturing and advancing women's football, but also provides greater opportunity for women of all levels of experience to pick up a footy for the first time.
The Seagals have passionately cultivated their football identity and culture throughout their formative years, weaving a tapestry of triumphs and achievements that enrich the storied heritage of the club. The program's resounding success has served as a springboard for player development, propelling talented individuals to the prestigious ranks of the VFL and even the AFL. Notable among these achievements is the journey of inaugural player Ruby Tripodi, who ascended to the North Melbourne AFLw team, and the meteoric rise of the 2022 Best & Fairest winner Zoe Day, now a mainstay in defence for Williamstown in the VFLW.
As the eve of their forthcoming finals campaign looms, the declaration of the Seagals Reserves' arrival in 2024 instils an electrifying sense of anticipation. This pivotal stride is not only a resounding affirmation of the Seagals' commitment to inclusivity, providing an avenue for women of varying experience levels to don the celebrated blue and gold jersey, but also fortifies the seamless progression of players through the ranks – from junior football, to community-level competition, all the way to the echelons of elite play.
The Seagals Reserves' impending debut beckons a thrilling chapter in the narrative of women's football at Williamstown CYMS, from a standalone exhibition match in 1970, it would be a 48 year wait to see a senior women's team take to the mighty Fearon Reserve in full competition, offering footballing opportunities to women of the community as it has to the men over 137 proud years. With every stride forward, the Seagals have epitomised progress, unity and the CYs spirit of competition and community and have set a launching pad for the next generation of women's football in the west to weave a course towards an even brighter future.