BY SMOKIE DAWSON
It is with great pleasure that the Williamstown CYMS Football Club can announce the appointment of Joel Hogarth as Under-19 Head Coach for the 2022 season.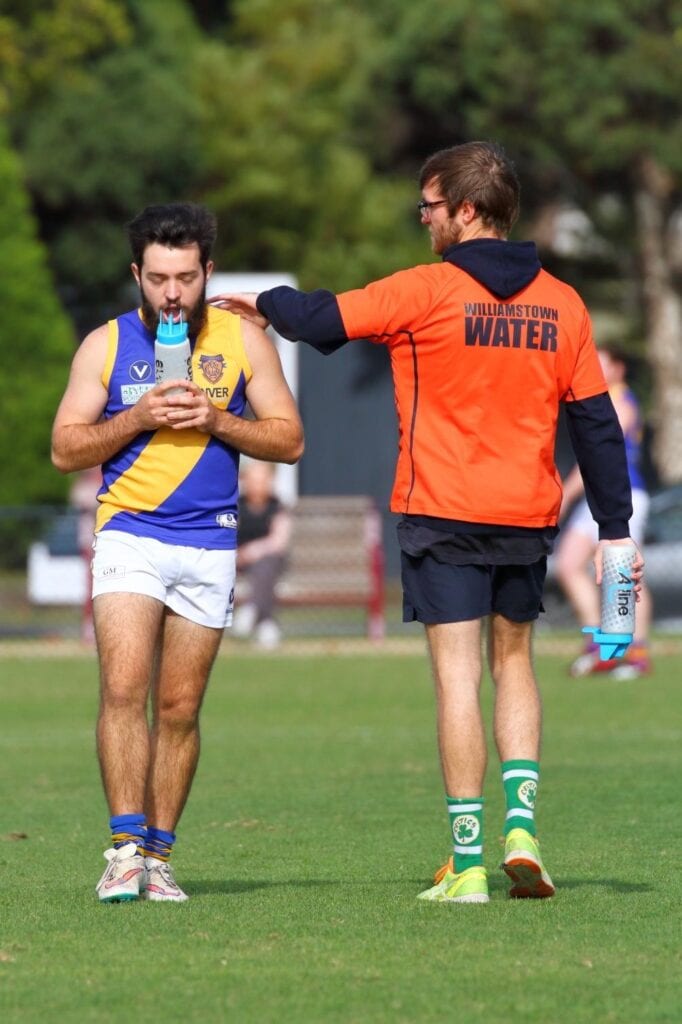 Joel's journey with the CY's began eight years ago, playing under Con Terzoglou as part of the Under-19's program. He had not played football since the Under-14's at Williamstown Juniors, having decided to pursue athletics instead.
In 2013, Joel's first season, the Under-19's team disappointingly suffered a narrow defeat to Whitefriars in the first semi-final. The following season, Joel made his senior debut, managing to play the entire season in the 1sts team. Of course, the culmination of the season would see the CY's defeat Therry-Penola in the iconic Grand Final at Visy Park.
"It was unforgettable, and it was definitely the highlight of my footy career", Joel reflects.
Undoubtedly a highlight of the game, and a memorable moment for spectators, Joel ran nearly the entire length of Visy Park, from the back pocket, to drive another deep inside-50 to full-forward.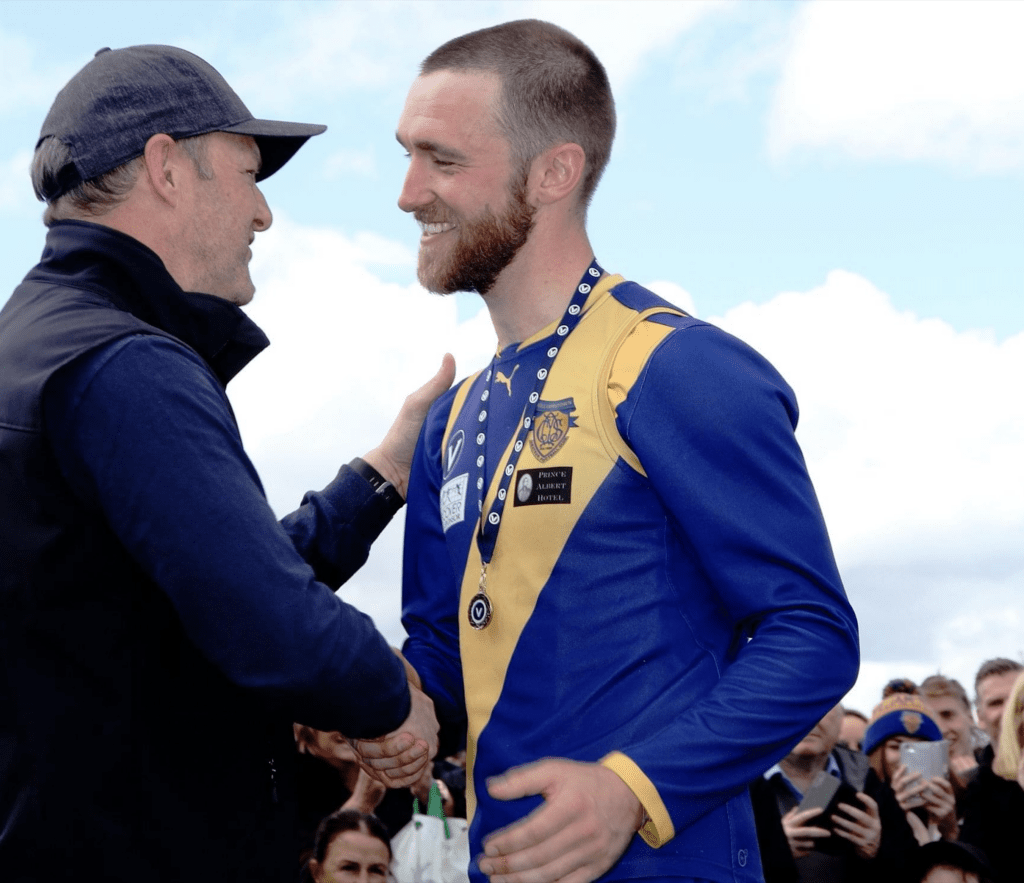 Though Joel managed to play over 100 games in the blue and gold, his career was riddled by injuries.
In the back end of the 2018 season, Joel developed a debilitating chronic osteitis pubis condition which ultimately left him unable to return to full fitness. Nevertheless, he managed to return for the final two Reserves matches. It proved to be a masterstroke of timing, as he played a crucial role in the Reserves premiership campaign.
The flag was yet another highlight but, sadly, his injuries meant that his footy career could no longer continue.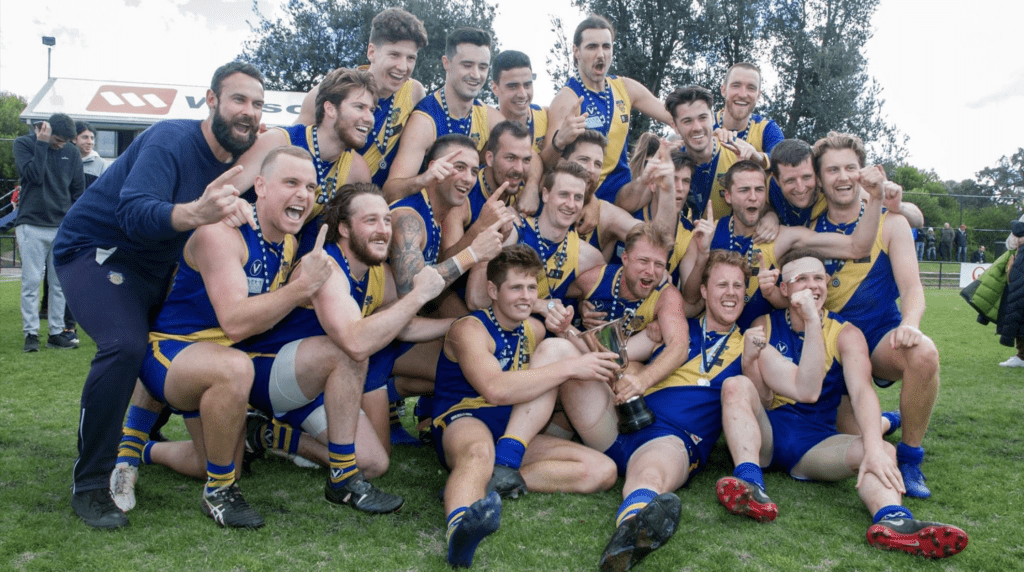 Never having had the burning ambition to coach previously, Joel began to question whether it was the next step in his CY's journey. As a teacher at Williamstown Primary School, his skill set enabled him strong communication and people skills.
He took a little time to take on the job, with the full support of his partner, Erin.
"It's a big role and I always take on challenges head-on," Joel said.
"I never do anything in a half-hearted fashion."
At 28, he is relatively young for an Under-19 coach, but he believes this will prove to be an advantage, allowing him to relate to a playing group who are not so much younger than himself. His age also ensures a mutual level of respect and approachability between himself and the players.
The initial pre-season training sessions have been well attended, and Joel likes what he sees. Joel will be bringing in two CY's premiership teammates as assistant coaches in his close mates Ryan Joy and James Neylon.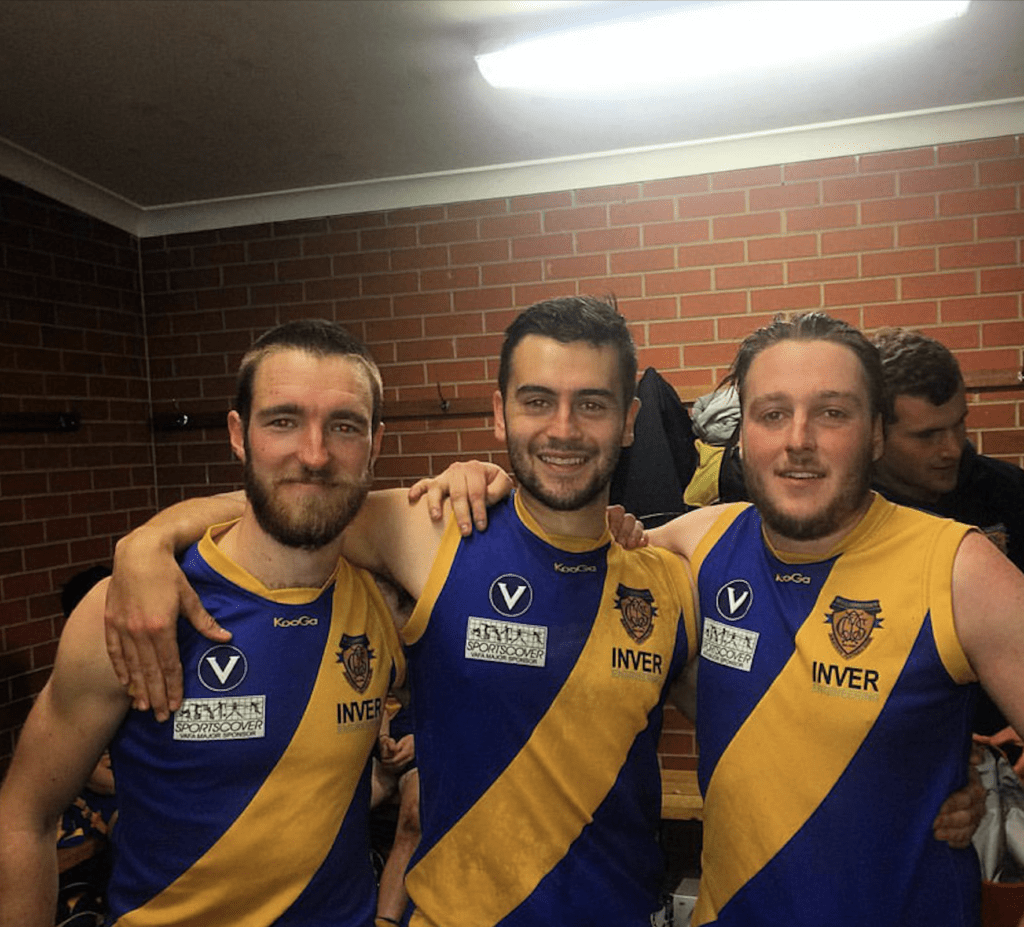 The Williamstown CYMS Football Club wishes Joel Hogarth the best of luck, and looks forward to supporting him throughout his tenure. We, as a club, are confident that the CY's community will throw their full support behind him as he commences his coaching journey.